Preventive Legal Advocacy
Preventive legal advocacy aims to protect children and families by promoting family stability, strengthening parent-child relationships, and preventing formal intervention by child protection agencies. Effective preventive legal advocacy requires collaboration with community organizations, policymakers, and stakeholders to address systemic issues like poverty, inadequate housing, and lack of access to healthcare services.
By addressing upstream civil legal issues, preventive legal advocacy programs keep families together, promote social determinants of health, and reduce unnecessary reports to the child protection hotline. These programs provide interdisciplinary, holistic legal representation, educating parents about their rights and responsibilities, and ensuring access to financial supports and social services. By focusing on prevention, these programs support families in crisis and ensure safe and nurturing environments to reduce the need for intrusive interventions by the child protection system.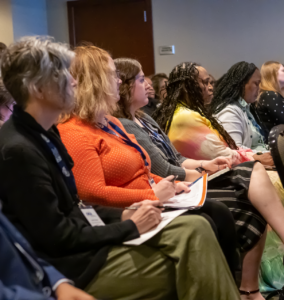 Our work in early legal advocacy
 In 2022, the Barton Center, with support from Casey Family Programs and the National Preventive Legal Advocacy Partnership (NPLAP), created the nation's first Preventive Legal Advocacy Fellowship for the purpose of promoting and supporting existing and emerging preventive legal advocacy programs. Attorney Emilie Cook now leverages the expertise of the Barton Center to educate stakeholders on the benefits of preventive legal advocacy and pre-petition services. As part of her work with the Center, Cook provides technical assistance to new programs across the country and supports efforts to further the field of early legal advocacy through resource development, trainings, webinars, and conferences. Cook also leads the Preventive Legal Advocacy / Pre-Petition (PLA/PP) National Cohort, which brings together a diverse group of parent attorneys, program directors, judges, CIP personnel, social workers, parent partners, agency representatives, and consultants across more than thirty states to explore topics of interest and share information and resources related to program design and implementation and the practice of early legal advocacy.  
Interested in learning more about preventive legal advocacy and the Cohort? Please visit the National Cohort pages using the link below. 
Review the principals and components of effective early legal advocacy
Learn more about the National Cohort and how we support existing and emerging programs
Browse resources exploring topics relevant to PLA and pre-petition representation
Explore the groundbreaking work of early legal advocacy programs across the country